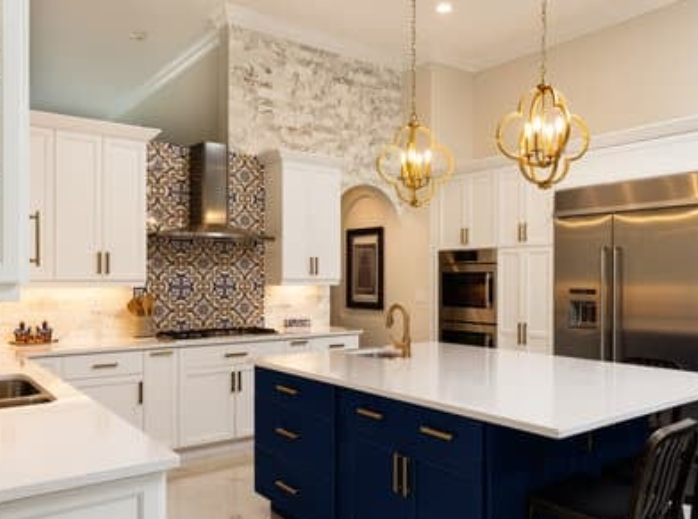 Whenever it comes to decorating your space, colour choices, and accents can do so much. In some cases, you may require a little extra to make your space pop up. By the term "little extra" we mean texture and depth. While choosing a laminate design floor you can bring warmth and depth to a space. This makes the space look natural live-in which is perfect for families having young kids, and pets too.
The art of layering laminates can only be imagined by the types of textures applied to them. Have a look here:
Wire-Brushed Texture
Wire-brushed textured laminates have become a trend due to the increased interest in artisanal flooring across the nation. This wire-brush technique utilizes steel bristles to pull out the soft grains from the wood. This process leaves the harder wood exposed. These laminates can have texture designs ranging from moderate to extreme, emphasizing colour contrasts and masking the effects of regular traffic.
Hand-Scraped Texture
Hand-scraped laminate floors have a distinctive look and a smooth surface that is textured by hand with a knife. They give a very sophisticated vibe and are ideal if you like a more natural, true aesthetic look. They work well for rural and rustic designs and may create a lovely contrast in modern houses.
Soft-Scraped Texture
If you prefer to have artisanal look, then you can go for soft-scraped laminate flooring. The original method of soft-scraping is done by hand, which creates soft ridges on the surface. On the other hand, you can get more natural and affordable premade soft-scraped laminate floors. These floors do a great job of delivering that aged and vintage look. The flooring options of today are extremely durable however any scratches on them add to their character.
Solid coloured laminates
These are the most common laminate textured sheets and have the whole sheet of one solid laminate colour. The laminate colours are printed with no patterns or prints on them. Generally, it is used in bathroom and kitchen vanity.
Glossy Laminates
These digital laminates creates a glossy effect on the surface that makes the finish look more attractive and eye-catchy for others.
After knowing the types of laminate textures, you must also know the different types of laminate characteristics and their uses. This will help you to make a better choice when you are browsing Laminate Catalogue for your space.
1. Types of pressured-based laminates
a. High pressure laminates: These laminates are made by applying the décor paper to the kraft paper at high pressure. The laminate layers stick to the substrate when pressurized under 70 to 100 bars at a temperature of around 300 degrees Fahrenheit. These types of laminates are extremely strong and can handle heavy loads. These are also fire resistant, and also resist high levels of chemicals and heat.
b. Low Pressure laminates: Here, the decorative paper is mixed with melamine resin. After that, it is directly bonded to the fiber or particle board at low pressure. The laminate layer sticks to the substrate when it undergoes the pressure of 20 to 30 bars at temperatures of around 335 degrees to 375 degrees Fahrenheit. These laminate types are less durable, thinner when compared to HPL, fire and chemical resistant, and less expensive when compared to HPL.
2. Types of Laminates having advanced characteristics
Fire Rating Laminates: Here a special type of fire-resistant resin is used to manufacture these laminates. These laminates are mostly used in fire-prone areas like kitchens.
Antibacterial Laminates: In places where hygiene is very important, these anti-bacterial laminates are widely utilized. These laminates help to limit the growth of pathogens and bacteria.
To conclude
Overall, laminate sheets are a versatile material that can be used to create a wide range of textures and effects. By experimenting with different colours, shapes, and patterns, you can create a layered and textured design that adds depth and visual interest to your work.